Self-Expression and Teenage Girls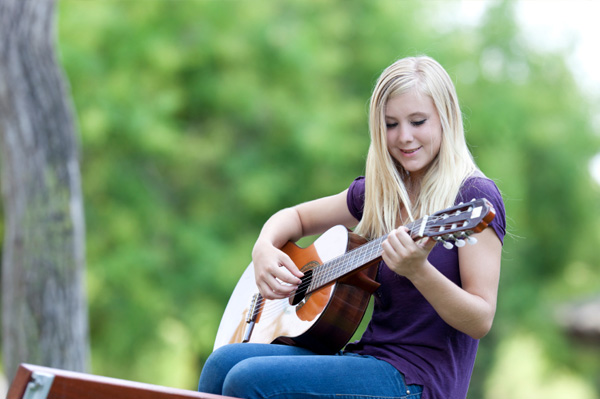 Adolescence is a time of discovery, so in order to prosper and grow, teenage girls must actualize individuality through self-expression by finding their passions and what exactly makes them who they are.
In the words of Aristotle, "Happiness is an expression of the soul in considered actions."  Self-expression is healthy for teenage girls who are exploring their interests; by learning about personal talents, adolescents can find their life's purpose, call to action, career path, or quality hobbies.
The Value of Self-Expression in Adolescents:
Self-expression is indicative of inner thoughts, feelings, and opinions while being a manifestation of how people interact with the world.  Oftentimes, because of outside influences from peers, family members, and authority figures, adolescents suppress the natural need to communicate or freely display their beliefs and desires.  Articulating meanings can be difficult for young people who have yet to fully practice freedom of self-expression, so it's important to provide supportive opportunities and creative outlets to teenagers.  Communication, body-language, artwork, fashion, music, and so much more are all correlating aspects of self-expression.
The value of self-expression in adolescents is immeasurable, as it is vital to their growth and development.  Fear can inhibit the reveal of truth, and low self-confidence, poor self-esteem, or harsh self-evaluation will also keep teenagers from reaching their full potential.  Even inappropriate or disingenuous self-expression can be harmful, so professional guidance and therapeutic support is a wonderful solution to helping troubled teens find their identity and positively express themselves.
Re-Creation Retreat:  Helping Teenage Girls with Self-Expression
As far as residential treatment centers go, Re-Creation Retreat is highly effective in restoring the lives of teenage girls who may be struggling with school, non-medical medication use, family conflict, negative peer affiliations, or psychological and emotional turmoil.  Throughout the healing process via therapeutic programs, clients of Re-Creation Retreat will receive the invaluable opportunity to delve deep into their personal situations to address concerns, defeat bad habits, overcome roadblocks, and discover who they are.
With the positive peer culture, community-based living, and life coaching at Re-Creation Retreat, teenage girls will find autonomy in self-expression.  Learn more about what our program has to offer by calling (385) 414-8865.